Salem's Spell Wellness Stones
Salem's Spell Wellness Stones Kit for Guidance and Knowledge is perfect for witching wellness. This kit contains 6 different stones (Grey Agate, Rose Quartz, Unakite, Yellow Adventure, Aventurine Light, and Brazil Agate) each with different symbolic properties. Follow instructions on how to use the pentacle casting chart to reveal hidden knowledge and receive inspired guidance.  Use the included drawstring satchel for easy portability. 
Grey Agate
Grey agate is considered as a grounding stone that brings a person into emotional, intellectual, and physical balance. It is a great stone for stabilizing physical energy, brings both positive and negative energy in place. It is often used for bringing love and abundance, it will help you relieve stress and feel better.
Rose quartz is known as a healing crystal and the stone of unconditional love. It's believed by some to emit strong vibrations of love, which are thought to: support emotional and relationship healing. inspire compassion. boost feelings of peace and calm.
Unakite is said to be a stone of vision, opening the third eye and useful for scrying. It is also believed to be a stone of balance, grounding the self while bringing emotions and spirituality together.
Yellow Aventurine is a very unique gemstone with powerful attributes which can change your life in mysterious ways. This stone represents self-reflection, prosperity, calmness, balance, optimism, and creativity. Yellow Aventurine is associated with the solar plexus chakra.
Aventurine is a stone of prosperity. It reinforces leadership qualities and decisiveness. Promotes compassion and empathy. 
Brazilian Agate brings about an emotional, physical and intellectual balance. It aids in centering and stabilizing physical energy. Brazilian Agate harmonizes yin and yang. It is a soothing and calming stone that works slowly but brings great strength.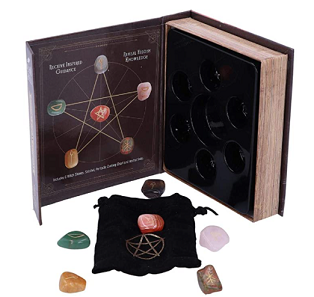 Salem's Spell Wellness Stones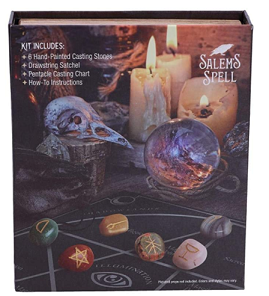 Salem's Spell Wellness Stones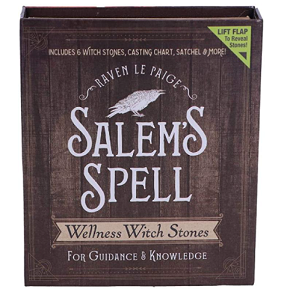 Salem's Spell Wellness Stones